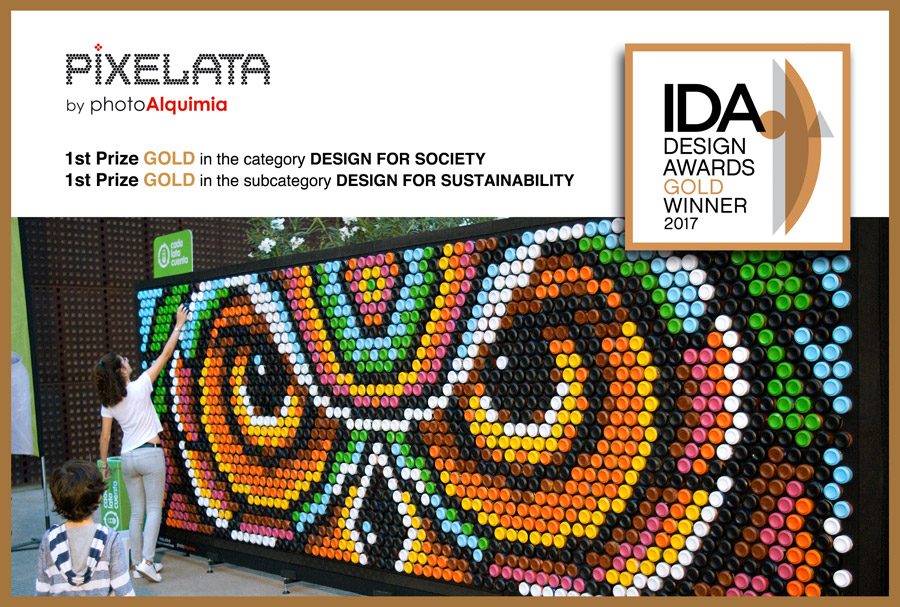 PIXELATA. by photoAlquimia from photoAlquimia on Vimeo.
.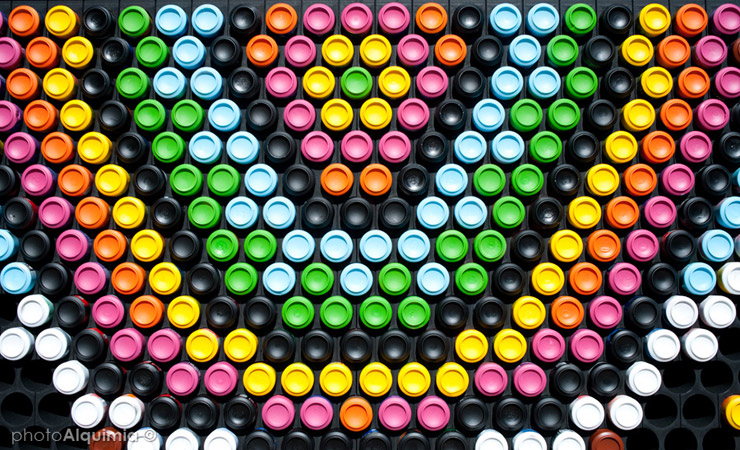 .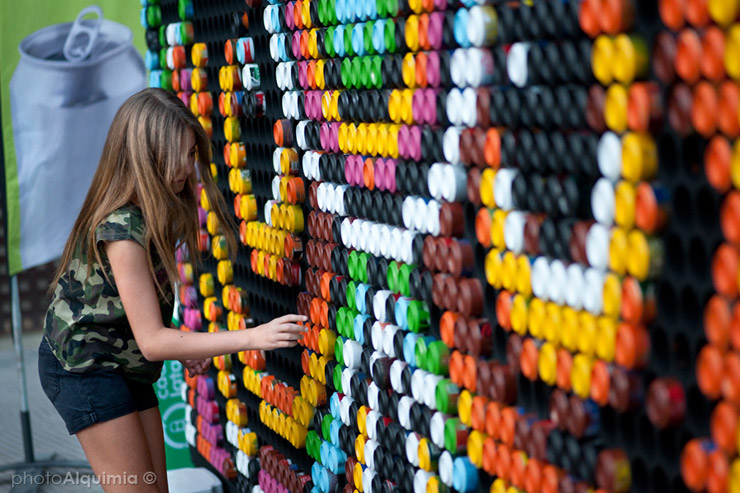 .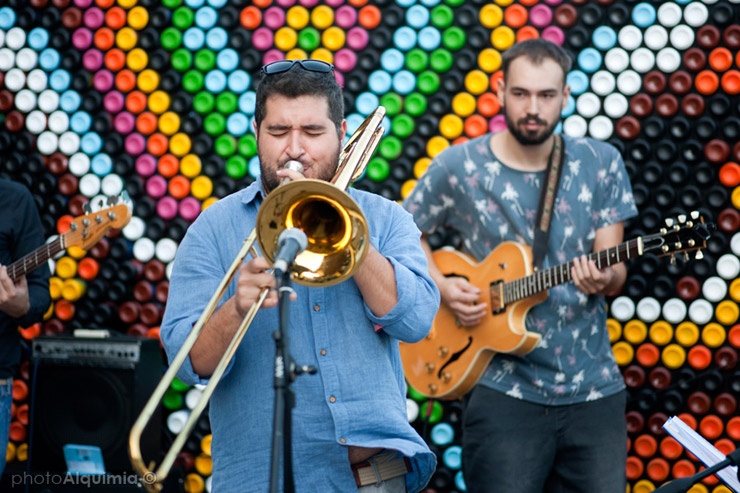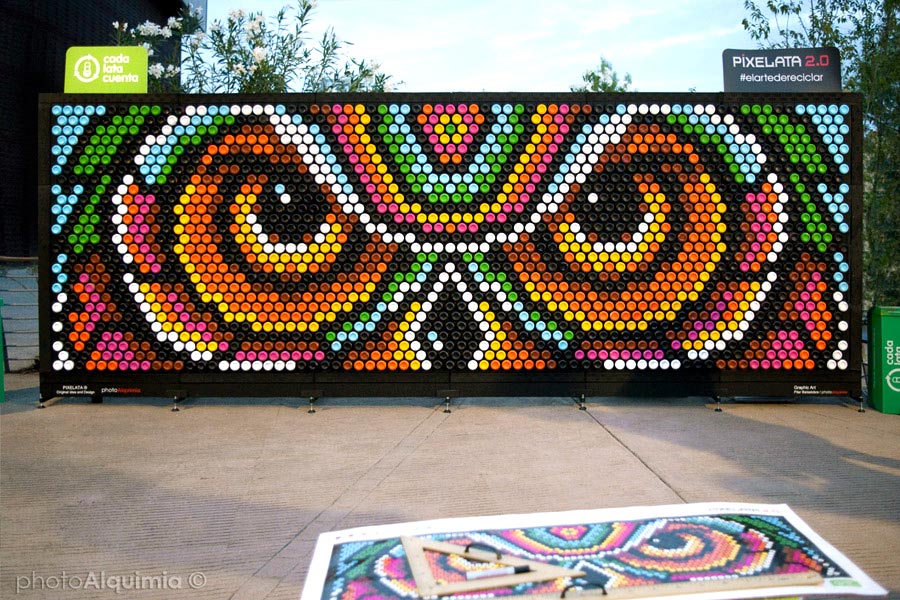 Pixelata is a project that fuses art, environmental awareness and participation. It consists of the creation of a pixelated image of large format, from cans of recycled drinks, painted on its base (pixelata) placed on a modular self-supporing structure (pixelatero) designed for that purpose.
For the first implementation of the PIXELATA project, we worked with the CADA LATA CUENTA team, a European awareness program on the recycling of beverage cans and it was carried out during the 10 days of the Craft Fair of Castilla-La Mancha. FARCAMA 2017.
Today, the project continues its itinerary through various festivals and events in Spain such as Womad Cáceres, Expodepor, ArtBanchel... as well as Sea Star in Croatia, Festivala 84 in Bosnia-Herzegovina, Exit Festival in Serbia and other European countries.

Pixelata es un proyecto que funde arte, concienciación medioambiental y participación. Consiste en la creación de una imagen pixelada de gran formato, a partir de latas de bebidas recicladas y pintadas en su base (pixelata) colocadas en un soporte autoportante modular (pixelatero) diseñado para tal fin.
Para la primera puesta en marcha del proyecto PIXELATA contamos con el equipo de CADA LATA CUENTA, un programa Europeo de concienciación sobre el reciclaje de latas de bebidas y se llevó a cabo durante los 10 días de duración de la Feria de Artesanía de Castilla- La Mancha. FARCAMA 2017.
Hoy en día, el proyecto continua su itineraria por diversos festivales y eventos en España como Womad Cáceres, Expodepor, ArtBanchel... así como en Sea Star en Croacia, Festivala 84 en Bosnia-Herzegovina, Exit Festival en Serbia, y otros países de Europa.

Graphic Artwork: Pilar Balsalobre
PIXELATA 2.0 size: 600 x 200cm / 2.000 beverage cans
PIXELATA ® 2017
INDUSTRIAL DESING PIXELATERO ® CEE 2017