Flipbook "I love Forest"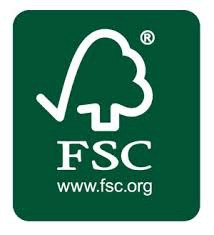 FLIPBOOK "I LOVE FOREST"
This design includes the editing of a flipbook for FSC Spain (Forest Stewardship Council) entitled:"I love forest". The graphic content is made with a frame by frame animation, and by a quick turn of the pages the pages of the book, we can see the animation effect of the growing tree, beginning from the seed buried in the ground, until it culminates in old age tree.
The flipbook was personalized by including a piece of a wood to hold firmly the book and turn the pages, as a support to the company branding.
Diseño y edición de un flipbook para FSC España (Forest Stewardship Council) titulado: "I love forest". El contenido gráfico está realizado en animación plano a plano y al pasar rápidamente las hojas del libro se produce un efecto de animación del crecimiento de un árbol, desde que es una semilla enterrada en el suelo, hasta que culmina en su edad madura.
El flipbook se personalizó con la integración de una pieza de madera que servía para sujetar firmemente el libro al pasar las hojas y como soporte para la marca de la compañía.
Size:
100mm (L) x 55mm (W) x 13mm (H)
Materials:
FSC certified paper and wood
Clent:
Forest Stewardship Council España (FSC)
PIN FSC
A design and production of a pin as marketing for FSC Spain (Forest Stewardship Council).
For the piece, we choose a squared shape, because of its symbolism, representing another shape of balance in earth. It is a universal form used extensively in sacred spaces. The pins are made with a two layer laminated wood, using numeric control milling in the first layer to record the logo and graphics, generating a contrasting background color for the bottom layer.
Diseño y producción de un broche como merchandising para FSC España (Forest Stewardship Council).
Como forma de la pieza se eligió un cuadrado por su aspecto simbólico, representando la tierra, el equilibrio. Se trata de una forma universal ampliamente usada en espacios sagrados (bosques y árboles considerados así). La pieza se fabricó con madera laminada de dos capas, con la idea de que al fresar con cnc la primera capa para grabar el logo y los grafismos, se viera como color de fondo la capa inferior más oscura.
Size:
30mm (L) x 30mm (W) x 8mm (H)
Material:
Laminated wood
Clent:
Forest Stewardship Council España (FSC-ES)