"With patience, we observed, peeled and cut several purple garlic bulbs. The elegance of clean lines that define the shape of each clove of garlic, the polished texture of their skin and their diversity of shapes, struck us. In front of our eyes appeared one set of containers arranged on a tray, around a stem. Among the diverse offers of design that we wanted to propose, this one was showing with total clarity the functionality we were looking for: a cruet shaped like a garlic."
https://www.photoalquimia.com/ajori.html
AJORÍ
Ajorí is a creative solution for organize and store seasonings, spices and various culinary condiments, inspired by the elegant form of the bulb of garlic (Allium sativum).
This is a handy kitchen accessory, elegant and exclusive, with comfortable use and small size. It holds six containers for different products which can be used for the seasoning of several dishes. Ajorí, then, adapts to the different culinary traditions of each country.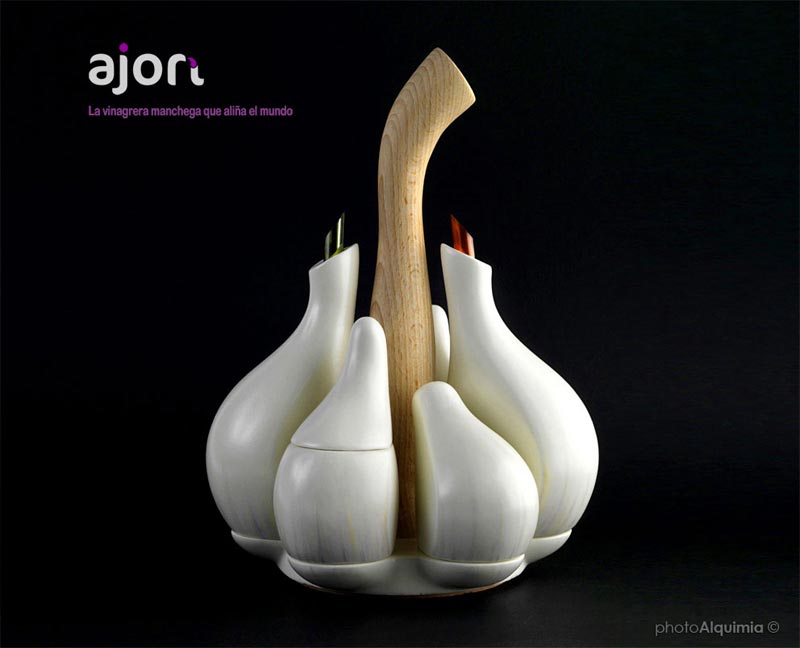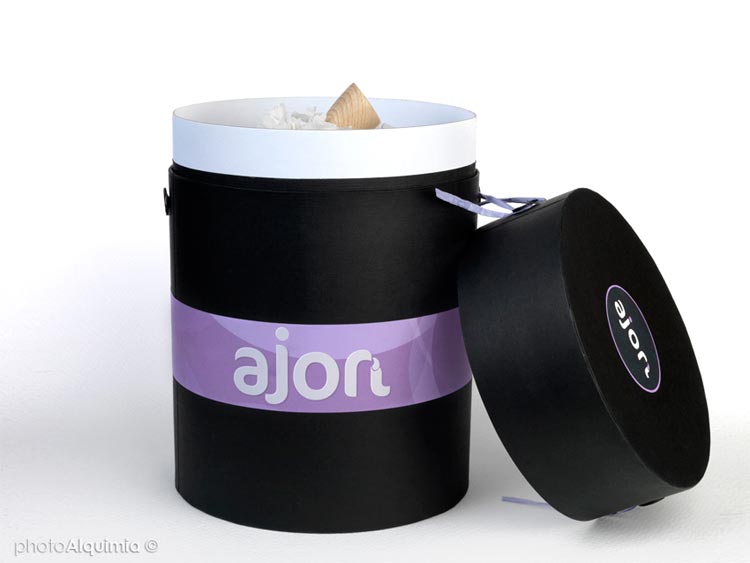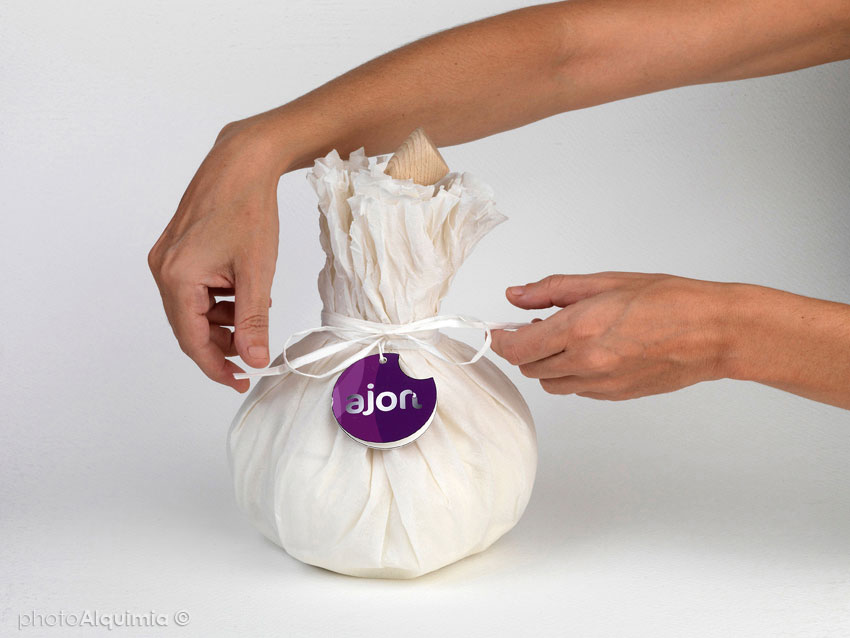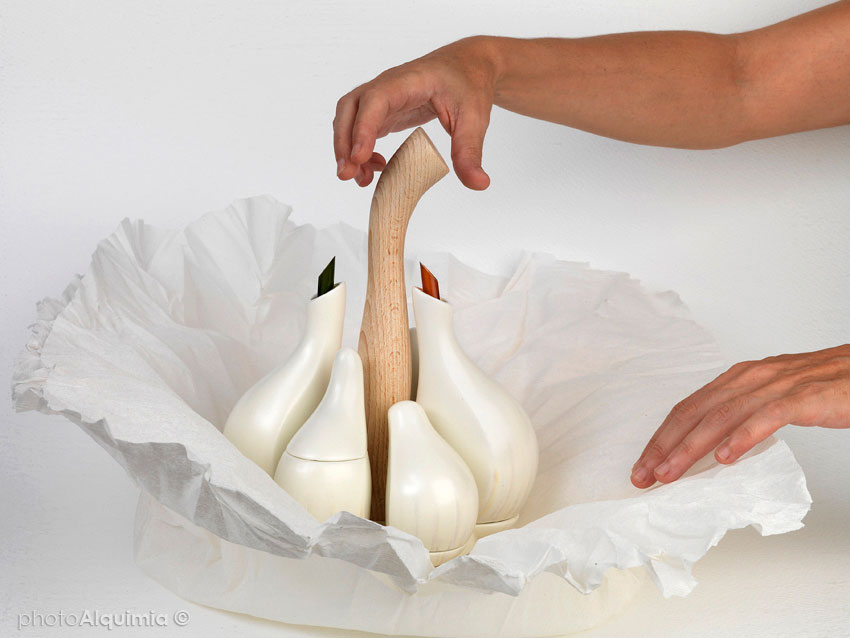 SKETCHES
Inspired by the eternal form of plants, Ajorí is both, a functional and decorative object. Its sleek, organic, of pure forms design, makes a sculptural piece, resulting a great ornament on a table, as well as a conversation starter.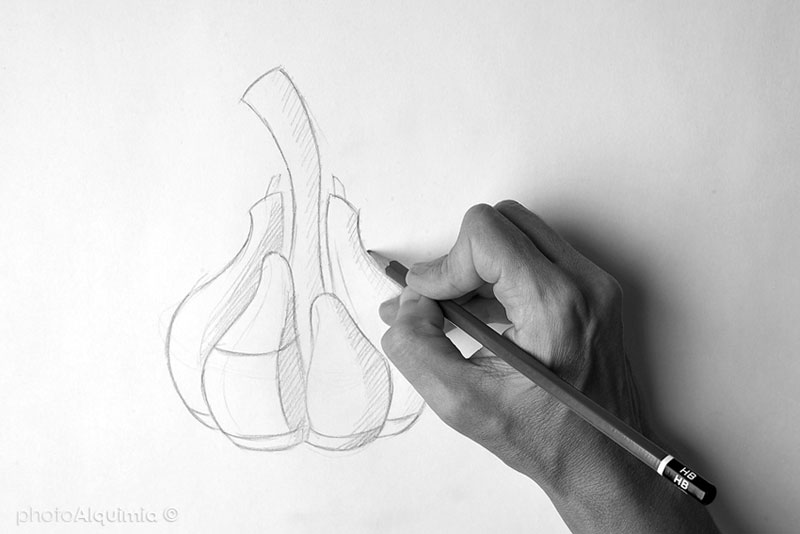 PROTOTYPE
Ajorí is an ecological product respectful with planet, inspired by nature and made ​​only out of natural materials. The piece is made of ceramic, glass and wood. The fusion of cold and warm materials, together with a patient artisanal manufacture, makes Ajorí an object that transmits a new way of understanding life.
The ceramic is made by the slip casting technique, then enamelling and hand painting. Brightness and color in subtle tones, white matt with delicate touches of purple.
The wooden handle of Ajorí reminds of the soft curves of a garlic stem, it's made out of beech wood, hand-carved and fits comfortably to carry the piece from one place to another.
The packaging is, again, inspired by the garlic skin and only natural and biodegradable materials are used to manufacture it. This unique design of ecopackaging provides more style to the overall design, so it becomes a great gift.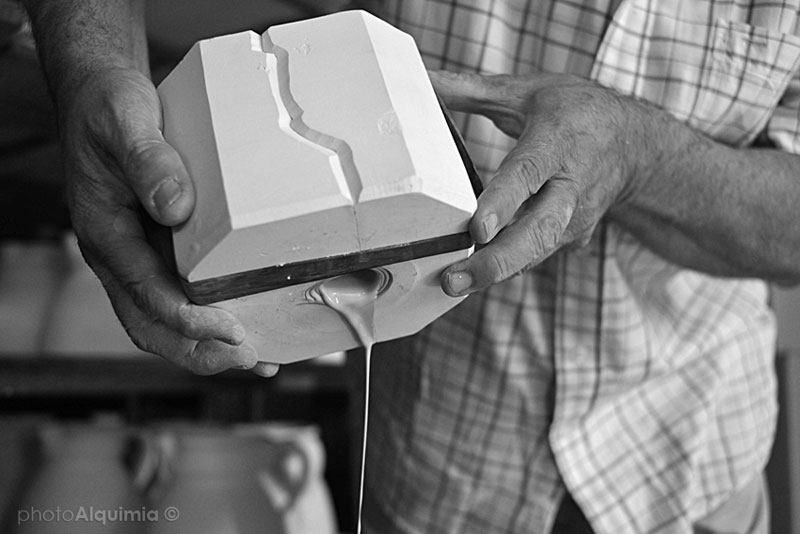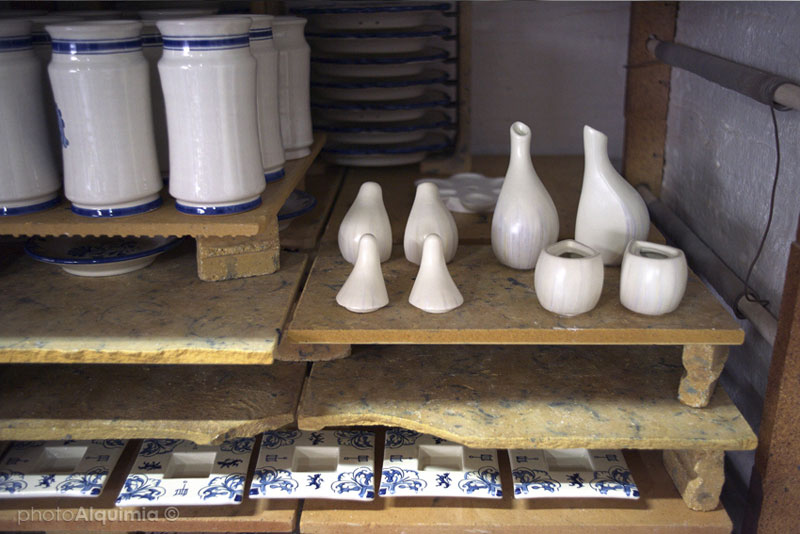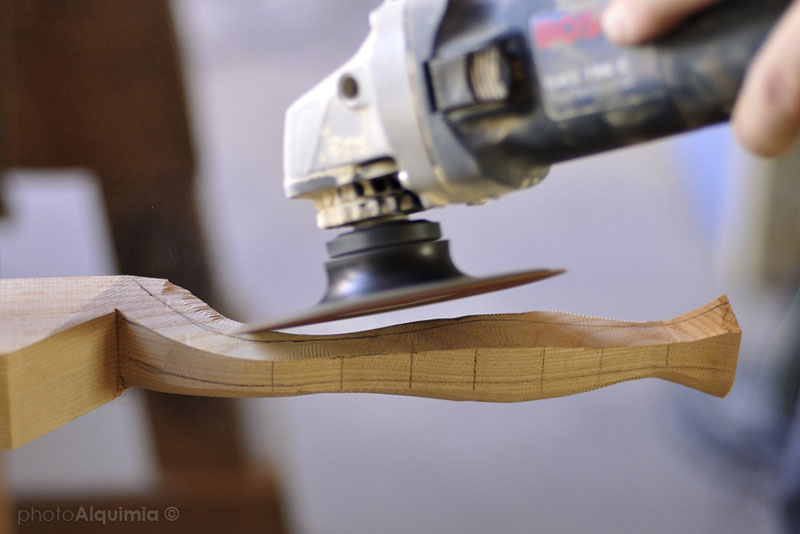 IN YOUR HOME
In the professional sector of the restoration, the product is directed towards a new concept of creative cuisine, not to mention the domestic sector or as a good gift idea.
Ajorí, on a table of a restaurant or at home, is a product that, in addition to its clear functionality, generates positive emotions, not to mention that, due to its garlic form, it can be an excellent protector of our home or business against bad vibrations.
AJORÍ won first award in the XXV competition of "design applied to handicrafts",  organized by the regional government of Castilla la Mancha. Spain.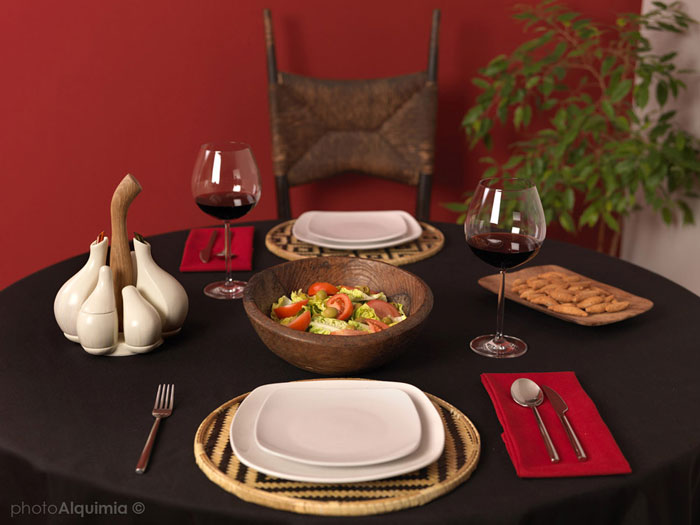 Team:
Inspiration: CARLOS JIMÉNEZ PÉREZ / photoAlquimia
Design and modeling: JORGE O. VIÑAS, CARLOS JIMÉNEZ PERÉZ, PILAR BALSALOBRE / photoAlquimia
Artisans of the prototype: MANUEL SÁNCHEZ GARCÍA (CERALFAR) Ceramic, NEIL CALLAGHAN TUNER. Wood
Brand: ÁTICAMK. Marketing-Communication-Advertising
Production management: MARINA MUNIÁIN GARCÍA / photoAlquimia