PHASE 1
Interviews with former students for the creation of the script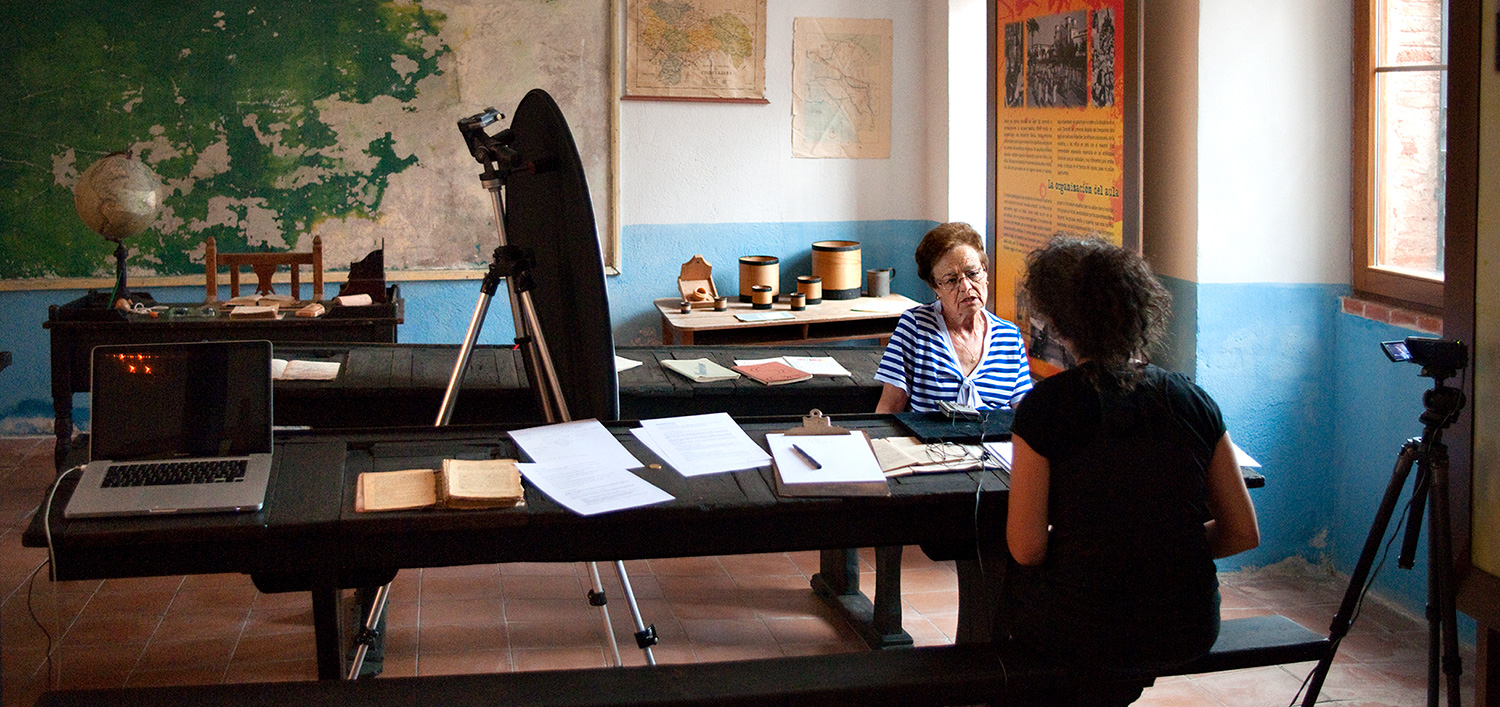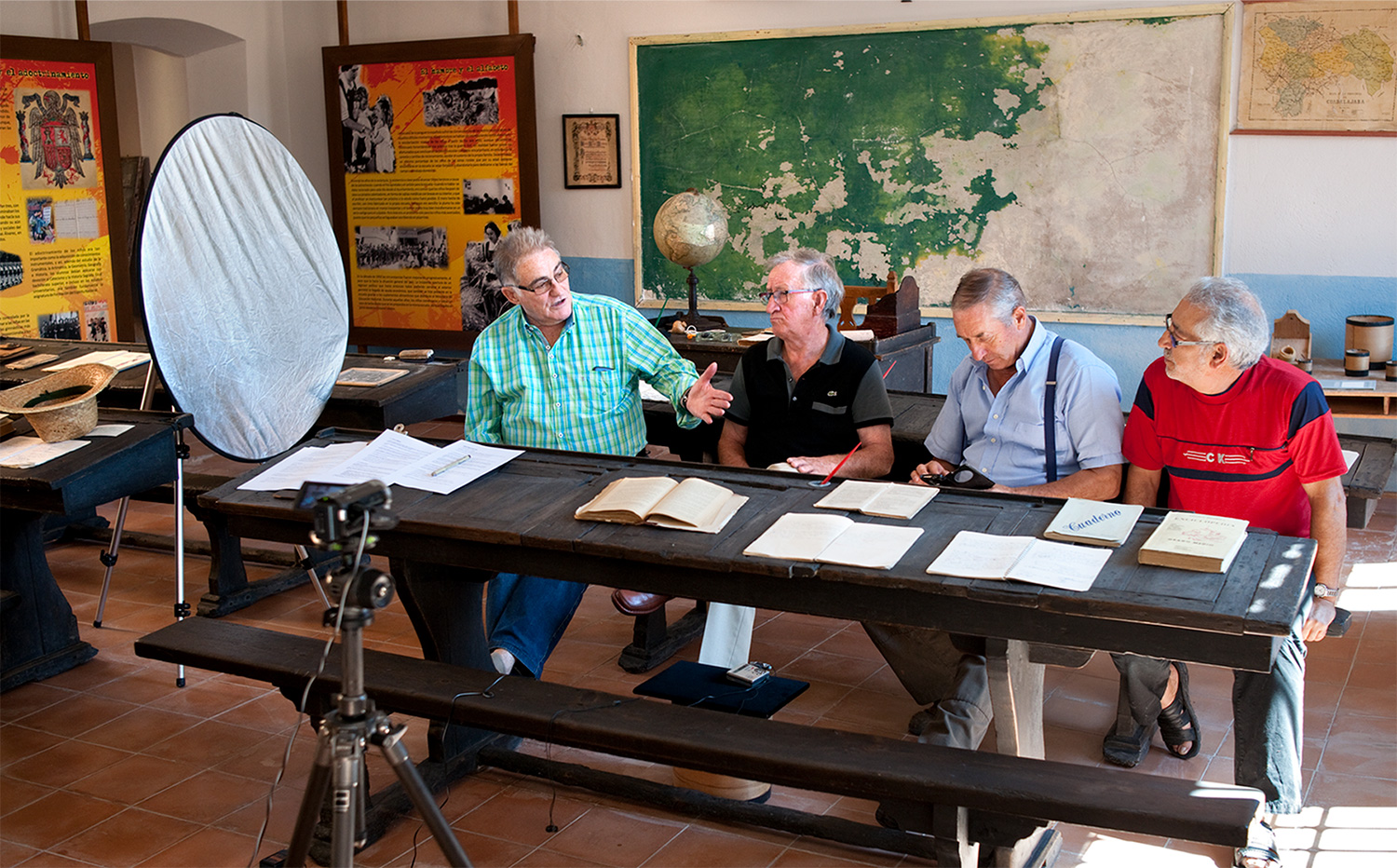 PHASE 2
Reconstructions in the classroom setting following the former students testimony
Initial state of the classroom

Final result after the reconstruction









PHASE 3
Sound recording of the script with the grandchildren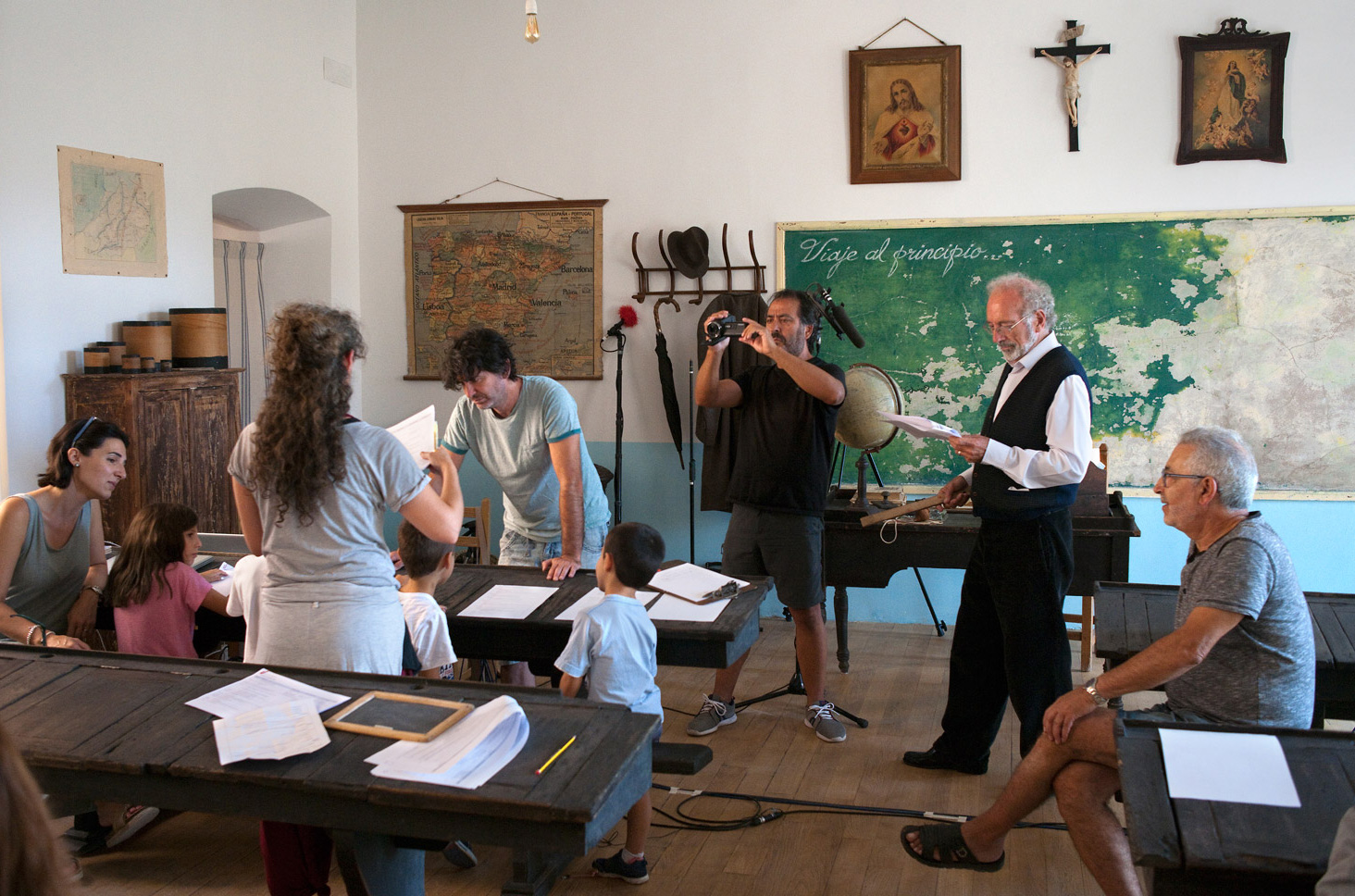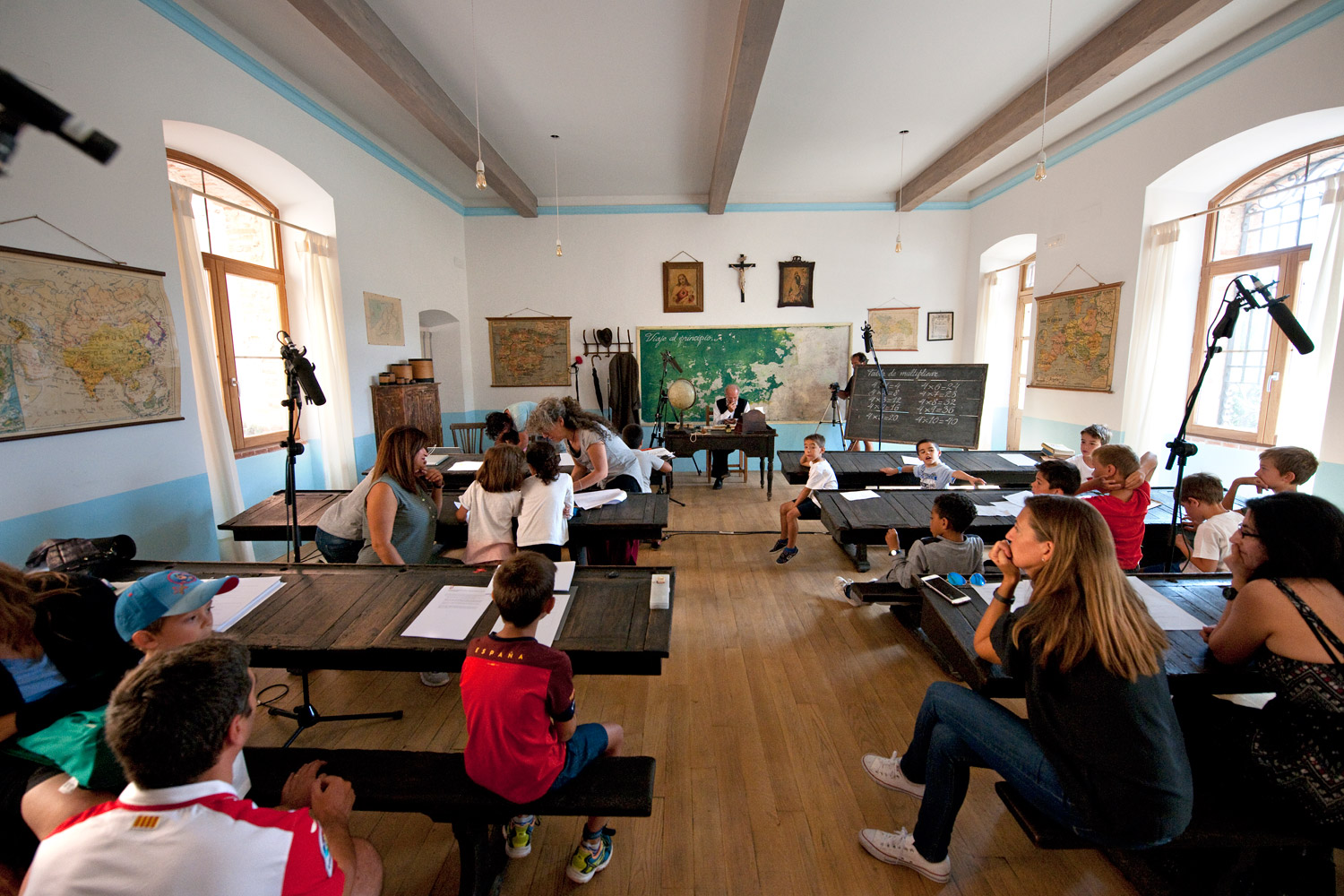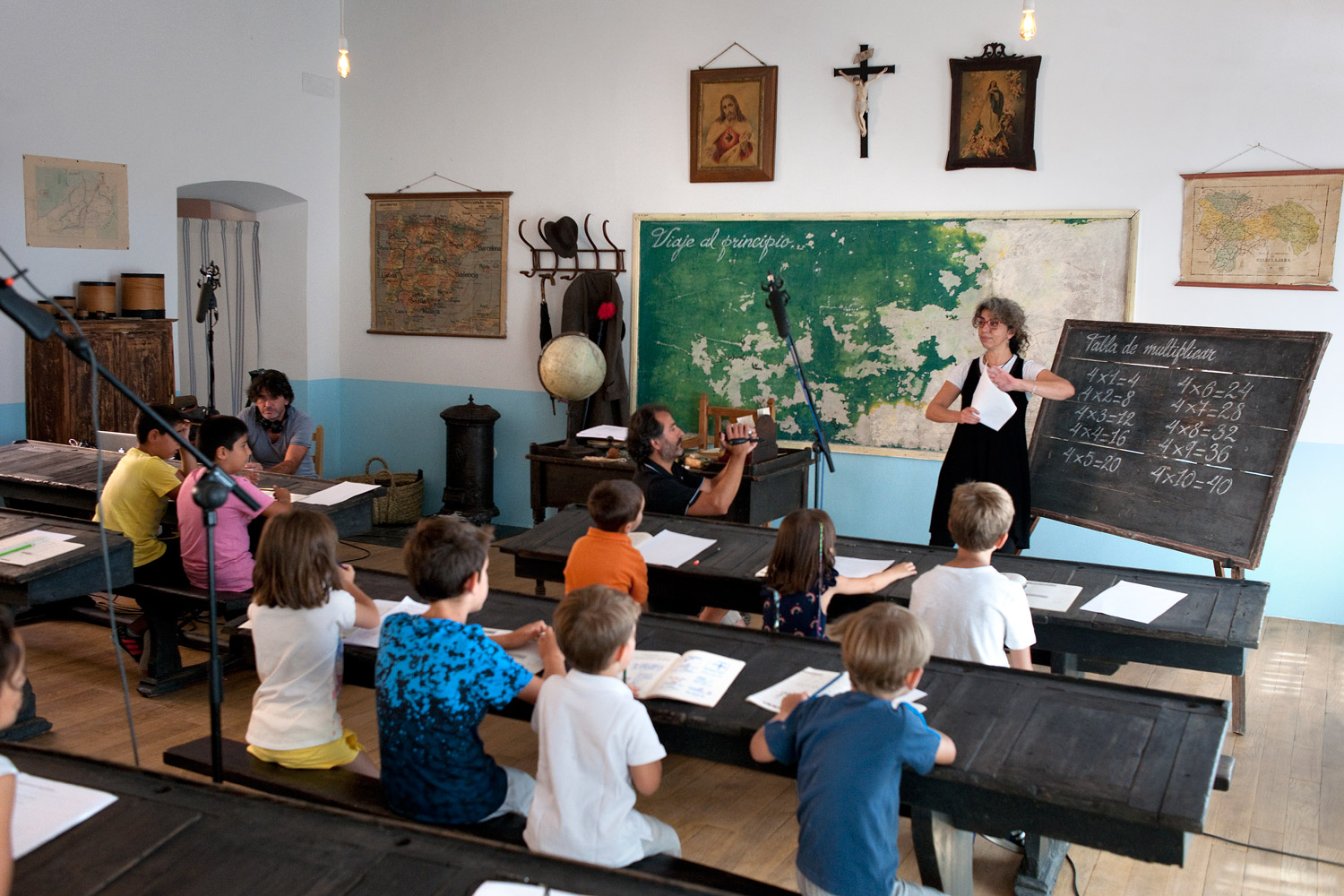 PHASE 4
Visits of public to the installation.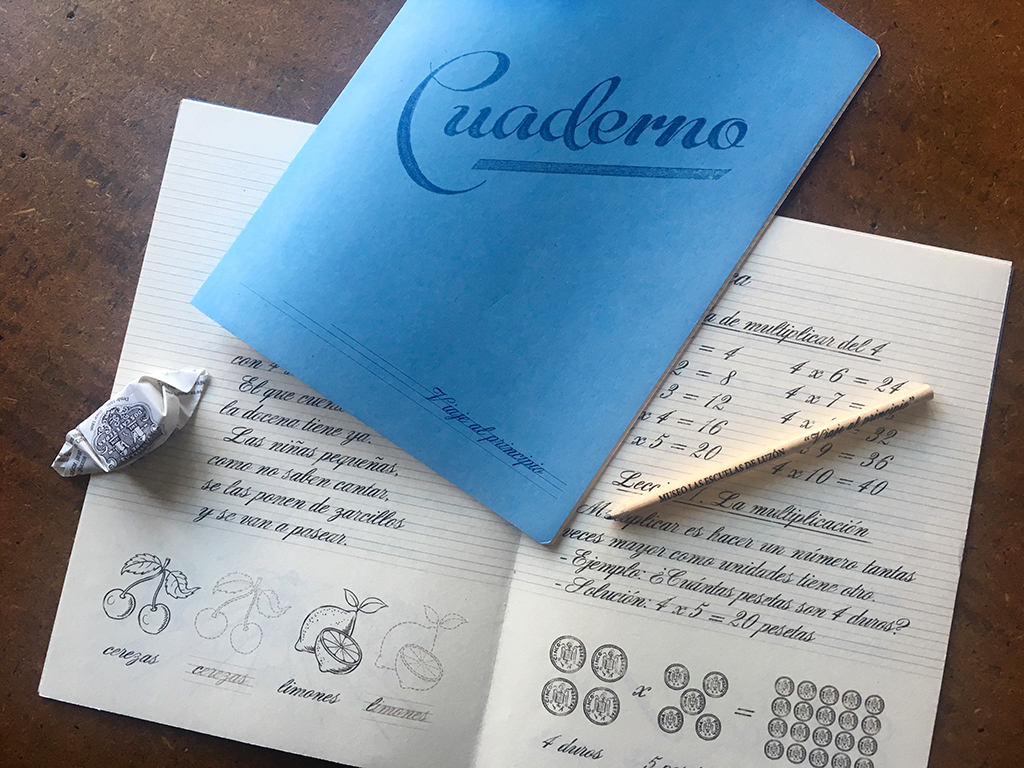 "Viaje al principio" es una instalación multisensorial inmersiva, creada para el Museo Escuelas de Luzón por el estudio creativo photoAlquimia, en la que el visitante, a través de sus cinco sentidos, podrá viajar a un día de la escuela rural del siglo pasado. Para su realización se ha contado con todo el apoyo de los vecinos del pueblo Luzón, ya que la historia y el ambiente que se respiraba en la escuela de aquella época, se ha construido en base a los testimonios de los mayores que en ella estudiaron y a las locuciones de sus nietos, para recrear las voces de sus abuelos cuando eran niños.
Para recrear el ambiente de una escuela congelada en el tiempo, se ha trabajado con los cinco sentidos, creando una diversidad de estímulos sensoriales que en su conjunto y a través de la participación activa del espectador, ofrecerá la posibilidad real de realizar emocionalmente un viaje en el tiempo. A nivel técnico, Víctor Puertas, un artesano del sonido, ha creado un sistema de sonido envolvente de tipo inmersivo diseñado ex profeso para la experiencia, que se podría definir como 8.0, donde parte de las fuentes de sonido están integradas entre el publico para crear la ilusión de un sonido real totalmente envolvente. Coincidiendo con el día en que se celebra uno de los carnavales más singulares de nuestro país, "Los Diablos de Luzón", el sábado 2 de Marzo a las 13:00h será inaugurado "Viaje al principio" realizándose varios pases durante el sábado y el domingo. La instalación finalmente quedará como una pieza permanente en el Museo Escuelas de Luzón que se podrá visitar previa reserva enviando un mail a: escuelasluzon.viajealprincipio@gmail.com
A little village in Guadalajara called Luzón.
A school frozen in time,
Some grandparents that told us what they lived there being very children, to be able to recreate a day of their school.
Some grandchildren who interpreted with their voices those children that their grandparents were.
"Viaje al principio" is a tribute to those children who lived in the rural school of such a hard time, through an immersive experience where you will live a school day, from that school where nothing was the same as now.
Do what Don Mariano tells you, obey, or you'll be pulled by ear.

Staff:
Pilar Balsalobre y Carlos Jiménez (photoAlquimia)
Project direction, art direction, script, retouching and reconstructions classroom setting and school notebook design.
Víctor Puertas
Recording, postproduction and sound design.
César Alonso
Making off video.
Neil Calhagan
Carpentry, restoration and installations.